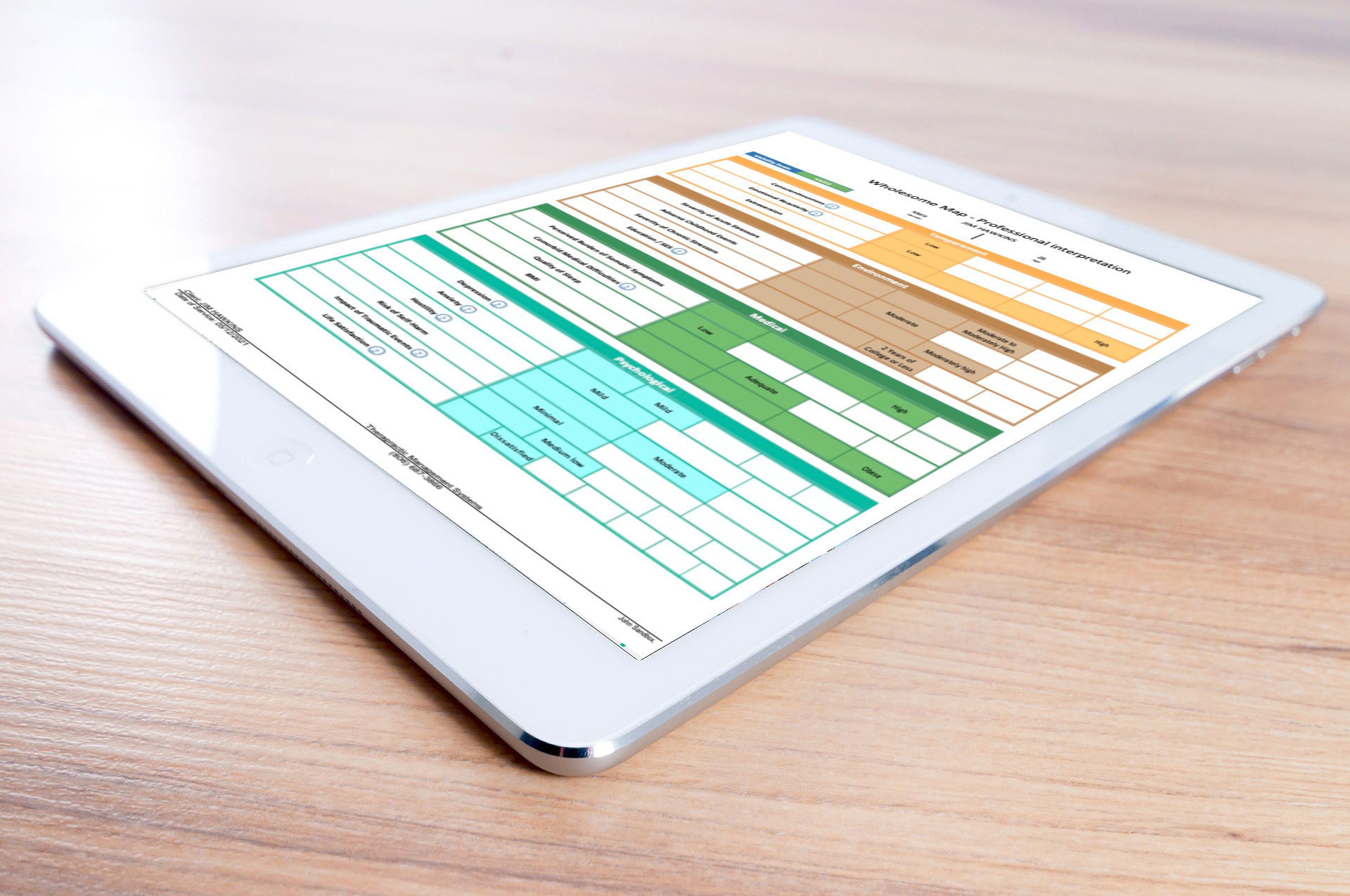 Improve patient care with behavioral health & substance abuse screens.
Psychosocial factors such as mood disturbance, stressors, support systems, and substance use may be impacting your patients' health and well-being.
For instance, 10 – 14% of patients seen in primary care clinics have severe depression, increasing the risk of chronic illness, health care utilization, and all cause mortality.
Research has shown that patients who are treated for their mental health as well as medical health reduced overall costs.
Due to the stigma of mental illness, medical settings are the initial access point for many patients.
Utilize the patient's waiting time in your office effectively and give them feedback of results via email or printout in plain, simple terms. Have the patient actively engaged in their care.
Available Screens Include:
Risky Drug and Alcohol (NIAAA) Screens
Patient Health Questionnaire (PHQ-9)
Generalized Anxiety Disorder (GAD-7)
Somatic Symptom Scale (SSS-8)
Suicidality Screener (P4)
And more!
Including measures for adults, children, and Spanish-speaking patients. Screens are quickly administered and automatically scored. They are easily taken at the patient's home, with an iPad in office, or with the patient's cellphone.
You will also receive a comprehensive interpretive report, developed by psychologists. This will give a short explanation of the screens themselves, as if given by in-house mental health professionals.
How to administer the screens and make the referral:
The patient checks in with receptionist or completes the screens before appointment.
The medical assistant takes the patient to collect vitals and patient information, then asks the patient to complete the screens on the tablet or patient's digital device.
The screens are scored automatically and the patient may receive an online report.
The provider and patient may review the screens report and develop a treatment plan if necessary.
Results are documented in the EHR. The provider can render care and/or choose to make a referral.
The Medical provider or patient selects a service on totalpsychcare.com or requests the Referral Center to choose an appropriate therapist.
The mental health provider renders care and reports to referring entity using an interoperable patient chart and secure messaging.
Progress is monitored with re-screening by the medical or behavioral health provider.
Getting Started
Call 806-576-2745 to get in touch with us.
We'll help you set up an account or you can do this step on your own.
We'll show you the ropes and assist with implementation.
Already have client information in a separate EMR?
We provide a client import feature in our site. You will need to export from your current software and have a list of your clients in excel or .csv format. That way you can avoid any second of time that would be spent transferring information.
Frequently Asked Questions
Can I safely communicate with colleagues and my patient on-line and is the information vulnerable to security risks?
Patient information is secured using 256-bit SSL encryption. All e-PHI is transmitted safely on an Interoperable Patient Chart for safe collaboration with other health care professionals. You can also communicate with, and provide educational programs to your patient on secure messaging.
Do I have to buy any expensive equipment to administer the test?
Nope! The test is 100% online and accessible using any type of device, computer, mobile phone, or tablet having internet access.
Can the results be intentionally feigned?
Screening validity depends on the patient's ability and willingness to report accurately. A validity scale is built into our screens and helps identify possible under and over-reporting. Distress levels are compared to a patient sample. Results are likely to be forthcoming if the reason for testing and its benefits to the patient are explained to them.
Available now!
The Wholesome Map
A more comprehensive group of screens for specialty centers in chronic pain, weight loss, organ transplantation, cardiac and cancer care, etc. Given at initial patient contact, the Wholesome Map helps the physician and patient isolate and then treat risk factors affecting outcomes to surgery and medical care. Areas of measure include narcotic misuse, stressors affecting immune functioning and developmental factors predicting the subsequent development of metabolic syndrome. The Wholesome Map was developed by a Health Psychologist with 30 years in the field conducting pre-surgical assessments, writing scholarly articles, and instructing in mind/body relationships.